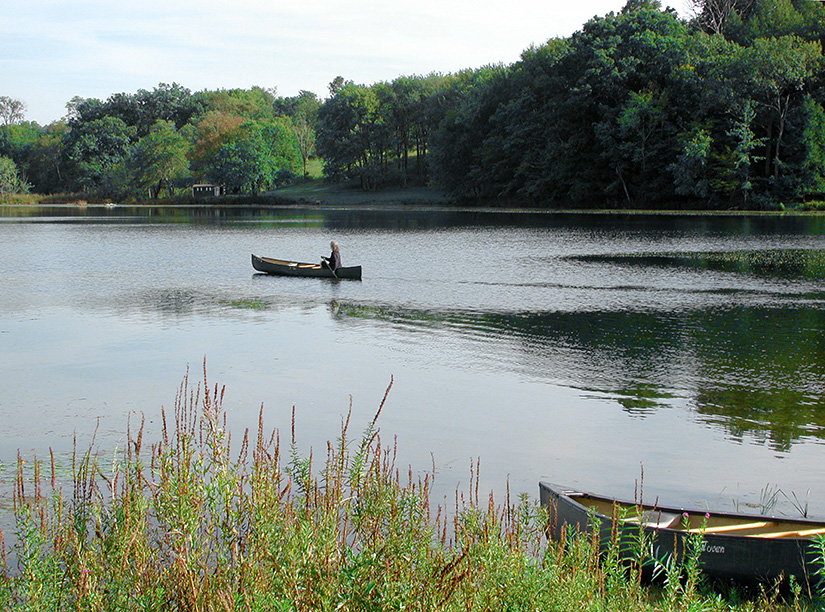 Regular Meetings Schedule:

The CAC meets on the second Wednesday of each month at 5:30pm on the 3rd Floor in the Masonic Hall in the Town Complex.
CAC Members:
Barbara Mansell, Chairperson
Term: 1/1/2023 to 12/31/2023
Member Term: 1/1/2023 to 12/31/2024
Contact: cac@townofclinton.com
Alice Bacon
Term: 7/12/2022 to 12/31/2023
Marilyn Donahue-Schiller
Term: 7/12/2022 to 12/31/2023
Mady Goldstein 
Term:  2/14/2023 to 12/31/2023
Jean McAvoy
Term: 3/12/2023 to 12/31/2024
Lynne Morrell
Term: 12/14/2023 to 12/31/2024
Joe Phelan
Term: 1/1/2023 to 12/31/2024
Margaret Pierpont
Term: 1/1/2023 to 12/31/2024
We invite you to review our Natural Resources Inventory
Natural resources inventories (NRIs) provide an important foundation for planners and decision-makers for many planning groups, including Towns. They can provide a basis for proactive planning and policies that consider community priorities like habitat connectivity, source water protection, and scenic views.
What is a Natural Resources Inventory?
A natural resources inventory (NRI) compiles and describes important, naturally occurring resources within a given locality (e.g., municipality, watershed, or region). Cultural resources, such as historic, scenic, and recreational resources, are often included in an NRI, as well. The inventory has two basic purposes: 1) to provide the building blocks for comprehensive land-use and conservation planning, and 2) to allow natural resource information to be included in local planning and zoning.
Link to folder with Town of Clinton NRI
Annual Reports:
What is the Conservation Advisory Council (CAC)?
The CAC is charged with advising official municipal bodies active in community planning, and with promoting wise use of the town's natural resources. Membership draws interested citizens from across the Clinton community and includes a diversity of talent and expertise. The common commitment is a sincere dedication to preserving the quality of the environment. The CAC may have no fewer than three, and no more than nine members. Each member is appointed by the town board for a two-year renewable term, and serves without compensation. CAC Brochure
Goals of the Clinton CAC
Continue participating in Climate Smart Communities (CSC) Task Force with a goal of achieving Bronze Status.
Create Pollinator Pathways throughout Clinton focusing on establishing native pollinator-friendly habitats and food sources for bees, butterflies, hummingbirds and other pollinating insects and wildlife. It encourages property owners to avoid the use of pesticides, herbicides, and lawn chemicals and manage the removal of invasive plant species. (https://www.pollinator-pathway.org/)
Continue working with the Planning Board, Building Office, and Zoning Board of Appeals in an advisory capacity on subdivisions, site plans, special use permits, community planning and development, and wise use of the town's natural resources.
Continue working to protect natural habitats of concern.
Continue to host programs at the Clinton Community Library to educate residents on the importance of their participation in the preservation of drinking water, wildlife habitats, and the town's scenic beauty.
Encourage visitors to use the town's Nature Trail.
Continue updating CAC information on town website.
Continue placing newcomer folders with town and environmental information in the office of the Town Clerk.
Welcome to the Town of Clinton Information Folders
New Resident to Clinton? Folders are available from the Town Clerk and the Clinton Community Library. What's in the Folder?:
Town Map with Speed Limits
Town of Clinton Directory 5-8-23
Town of Clinton – Community Facilities
Town of Clinton Map of Fire Districts
DEC Open Burning Regulations
Consult the Zoning Law BEFORE you buy or develop your property
We Live in Tick Country!
Clinton Wells, Septic Systems and You!
Facts Clinton Residents Should Know
Stand By Your Stream – Streamside Protecting – Why Bother?
Stand by Your Stream – Streamside Protection – Do's and Don'ts
Stand By Your Stream – Streamside Protection – A Team Effort
Woodland Pool Conservation
Woodland Pool Wildlife
Pollinator Pathways
Make a Difference at the Water's Edge
Mosquitoes and Wetlands – What You Need to Know
Where does your drinking water come from?
Clinton is a small town with forests, meadows and winding roads, and is a natural and beautiful place to live. It is also a town in which each household has its own private well because there is no central town well or reservoir system. A water well is dug into the ground by digging or drilling to access groundwater in underground aquifers. Every resident is responsible for protecting our water. What you can do to protect our water.
Pollinator Pathway
What is a Pollinator Pathway? Pollinator Pathways focuses on establishing native plant pollinator-friendly habitats and food sources for bees, butterflies, hummingbirds and other pollinating insects and wildlife. It encourages property owners to avoid the use of pesticides, herbicides, and lawn chemicals and manage the removal of invasive plant species. The town of Clinton has a webpage on the Pollinator Pathway website called Town of Clinton in Dutchess County. It shows town properties that have been added to the pathway map. To add your property to the Dutchess County Pollinator Pathway, click on Join The Pollinator Pathway.
Pollinator Pathway Property Management for the Town of Clinton prepared and presented by CAC member, Maya Goer-Palenzuela, at March 8, 2022 Town Board Meeting.
SepticSmart Week
SepticSmart Week is held during September. The U.S. Environmental Protection Agency (EPA) is encouraging homeowners to get SepticSmart and take action. A few small, simple steps of proper care and maintenance of your septic system can lead to a big pay off in terms of keeping you and your neighbors healthy and protecting the environment. For homeowners, proper care can also prevent costly repairs or replacement of systems, protect property values, and save water. New Homeowners Guide to Septic Systems
Household Hazardous Waste Days
The Dutchess County Resource Recovery Agency holds household hazardous waste days throughout the year in order for homeowners to dispose of substances that pose risks to the environment, wildlife and human health. Pre-Registration Form is required.
In The News:
Town of Clinton volunteers work on local environmental issues– Poughkeepsie Journal, My Valley, May 5, 2013
Woodland pools offer safe breeding grounds for amphibians – Poughkeepsie Journal, My Valley, March 31, 2013
NYS Department of Environmental Conservation (DEC) Website The DEC's Mission: "To conserve, improve and protect New York's natural resources and environment and to prevent, abate and control water, land and air pollution, in order to enhance the health, safety and welfare of the people of the state and their overall economic and social well-being."
Open Burning Regulations – Burning trash is prohibited statewide and this includes burning household trash in wood stoves, fireplaces, and outdoor wood boilers. DEC recommends that you recycle all appropriate materials (such as newspaper, paper, glass and plastic) and compost your organic kitchen and garden waste. Composting Pamphlet.
Emerald Ash Borer  infests and kills North American Ash trees. It was first discovered in Michigan in 2002 and has moved into Western New York as of June 2009. This invasive insect is moving towards Eastern New York, and the USDA has established quarantines on ash trees, logs and hardwood firewood from moving out of areas where the emerald ash borer has been found. More information about this beetle can also be found on the Emerald Ash Borer website.
Giant Hogweed – A Noxious Plant. Avoid this plant, if you see it! Giant hogweed is a large impressive plant with big leaves and flower clusters. The plant sap is a clear and watery fluid and cause trouble for people who are sensitive to it. The combination of sap on the skin and exposure to sunlight can produce painful, burning blisters within 24-48 hours. Contact with the plant sap can also result in purple or black scars. For further information about what this plant looks like and how to remove it, go the New York State Department of Health's website: Giant Hogweed – Health Advice.
NYS Prohibited and Regulated Invasive Plants – An invasive plant species is a non-native that has become a "weed pest". They tend to grow very aggressively and quickly, and in doing so disturb the biodiversity of established ecosystems. Each year billions of dollars are spent in the U.S. in an effort to eradicate these plants.
New York State Law Restricts Use of Lawn Fertilizers – DEC is urging New Yorkers to be mindful of the new state law that limits the percentage of phosphorus in lawn fertilizers, and restricts the time of year and locations where fertilizers can be used. These restrictions, along with the law's provisions addressing the sale of phosphorus dishwasher detergent, will reduce the quantity of phosphorus entering the State's waters. For more information, visit the DEC Dishwasher Detergent and Nutrient Runoff Law webpage.
Why Are Wetlands Valuable? They are important for flood and storm water control, surface and groundwater protection, erosion control
pollution treatment and nutrient cycling, and fish and wildlife habitat.
Woodland Pool Conservation – Vernal pools are a type of small, temporary wetland found in forested landscapes. They occur in isolated, shallow depressions that typically fill during the spring or fall from rain, snowmelt or groundwater, but dry by late summer or during droughts.  They are critical breeding habitats for amphibians and invertebrates such as fairy shrimp, wood frogs and salamanders, because the pools are devoid of predatory fish. The pools also provide important links in the food chain in forests for plants and animals.
Energy Resources and Materials
Dutchess County Cornell Cooperative Extension – Energy – Provides Energy Efficiency and Conservation Information for Home, Business, & Municipalities:
NYS DEC: Energy and Climate Change Information
NYSERDA – public benefit corporation that administers energy efficiency programs and funding and provides technical assistance with the aim of helping NYS reduce energy consumption.

Did you know that our Town Hall Complex is heated and cooled by geothermal heat pumps?
The system installed is called a closed system. How does it work? A video can be seen on the Department of Energy's website called Energy 101 – Geothermal Energy.
Climate Change Resources
Cornell Northeast Regional Climate Center
Sustainable Hudson Valley – a regional organization devoted to sustainable development, creator of the regional 10% Challenge
Cornell Cooperative Extension of Dutchess County (CCEDC)
The CCEDC website provides important education programs to our residents and officials in Dutchess County for support of locally grown food through sustainable farming in our communities, energy conservation, preservation and protection of our environment, family health, financial and consumer management as well as provide 4-H youth programs. The Dutchess county main office is located at the Farm and Home Center, 2715 Route 44 in Millbrook.
Be Aware – We Live in Tick Country – New York State Integrated Pest Management
There is updated information about the Black-legged Tick (used to be called Deer Tick), the American Dog Tick, and, a third species, the Lone Star Tick. Learn about the tick borne diseases they carry, the only way to safely remove a tick, how to protect yourself, and more in this document.Tick Country Page from CAC
Composting and Recycling by the Cornell Cooperative Extension of Dutchess County (CCEDC)
Composting – A significant fraction of the solid waste generated in the United States is organic material that can be recycled through small scale composting. Households, businesses and institutions may save money by composting items such as food scraps and yard trimmings while sending less waste to landfills and incinerators. In addition, small scale composting is often the most environmentally sound way of recycling organic materials. The finished compost is a good soil amendment for a variety of gardening and landscape uses. Composting Guidelines are listed on the Cornell Waste Management Institute website.
Recycling – Every year, American people throw away 208 million tons of municipal solid waste, which means that every day each person throws away an average of 4.3 pounds of garbage or trash! In order to keep our landfills from getting too full, everyone should be aware of the…3R's: REDUCE (Use less of Everthing), REUSE, and RECYCLE.
The Dutchess County Environmental Management Council (EMC)
The EMC is Dutchess County's official citizen advisory board on matters that affect the local natural environment.  The primary mission of the EMC is to advise Dutchess County officials on matters affecting the preservation and sustainable use of the natural resources in Dutchess County, and help to raise awareness of the public about local environmental issues. EMC website
Dutchess County Soil and Water Conservation District
For technical assistance regarding soil, water, and related natural resources, go to the Dutchess County Soil and Water Conservation District website to find out about these and other related topics. Also, check out their Annual Spring Seedling Sale to purchase bare-root seedlings (of deciduous trees, coniferous trees, and shrubs), plant material, wildlife and bird nesting boxes, and garden supplies.

Preserving Clinton through Conservation Easements
A conservation easement is a voluntary, legally-binding agreement that limits certain agreed types of uses or prevents development from taking place on a piece of privately-owned property, now and in the future, while protecting the property's ecological or open-space values for future generations. It enables owners to keep their property to live on and use their land. The easement is usually maintained by an agency, which holds the right to enforce the landowner's promise not to develop the property. There are two not-for-profit organizations dedicated to this preservation for the public in Dutchess County. To learn more about conservation easements, see: Dutchess Land Conservancy and Winnekee Land Trust.
Bat Conservation – Why?
Bats are an integral part of our ecosystem because they feed on vast amounts of insects, pollinate our flowering plants and scatter seeds. But why are people frightened of them? Rabies? What are the chances of being bitten by a bat? How is a bat caught if it gets into a house? Did you know bats are in danger? The Bat Conservation International website answers these questions and more, and describes the disease, White-nose Syndrome, that is devastating enormous populations of bats. Learn how you can help save the bats by providing bat boxes in your yard. What have you got to lose but a thousand pesky insects?
Clinton Nature Trail – Eagle Project by David Foote of Troop 37
David Foote, from Boy Scout Troop 37 of Hyde Park, completed work on the Clinton Nature Trail as his Eagle Scout Service Project in August 2010. He enlisted the help of volunteers from his Troop, as well as from his father, and adult advisors Kurt and Barbara Schollmeyer, to complete his project. David organized the trail's cleanup, and performed maintenance. He also created a new entrance sign and numbered trail signs marking features of the trail. These features, of which there are twelve in total, include stream, wetlands, and tree species. He also created a  Clinton Nature Trail Brochure describing these features. David and his father conducted months of research and work in order to complete the project, and both the CAC and the Town Board have extended their thanks to him for his excellent work, which will enable many people to enjoy our Nature Trail.

Great Backyard Bird Count – President's Day Weekend in February
The Great Backyard Bird Count is an annual 4-day event that birdwatchers across the continent participate in the counting of birds that they find. Anyone can participate. All that is required is to spend at least 15 minutes per day and fill in the tally sheet for each day's observations. The data collected helps scientists and birdwatchers learn about how the winter influences bird populations; where irruptive winter finches are located; what diseases such as West Nile are affecting bird populations; and note bird diversity in cities, suburban and rural areas. For more information on this, how you can participate and report your findings, go to the Great Backyard Bird Count (GBBC) website. Wintering Bird Identification Guide is a picture list of wintering birds you might see in Clinton
On Saturday, February 16, 2013 at the Clinton Town Hall from 10AM to noon, the CAC with the Clinton Community Library held a program that began with the GBBC's slide presentation followed by a walk  in the Clinton Nature Trail. Thirteen species of birds were seen and/or heard and reported on the GBBC's website.